Concept Cars Website!
So, what is a concept car? A concept car is a car made to showcase new technologies and styling and their practicalities. They also provide a useful gauge of how interested the public are in the cars new features. Concept cars are good at generating publicity for the automaker as well when they appear at autoshows or in magazines. For any more information about concept cars click this link and it will take you to another website about concept cars. Neocities.
Here's how you can make bold and italic text.
Theses photos are some common concept cars that have beeen made by some large automaker companies: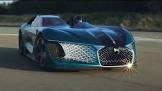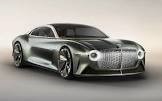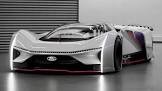 The History of Concept cars:
The first widely considered "concept" car was probably the Buick Y Job (photographed underneath). This car was made in 1938, by Buick, and it was considered the auto industries first concept car; it was a model intended to show new technology or designs but not be mass-produced for sale to customers.
The Buick Y Job was designed by Harley J. Earl and it had power-operated hidden headlights, a "gunsight" hood ornament, electric windows, wraparound bumpers, flush door handles, and prefigured styling cues used by Buick until the 1950s and the vertical waterfall grille design still used by Buick today. It used a Buick Super chassis, indicated by the word "Super" located above the rear license plate.
There are 2 reasons for the "Y" in it's name; one is that most experimental cars were called "X" so they moved the letter along one
To learn more HTML/CSS, check out these tutorials!